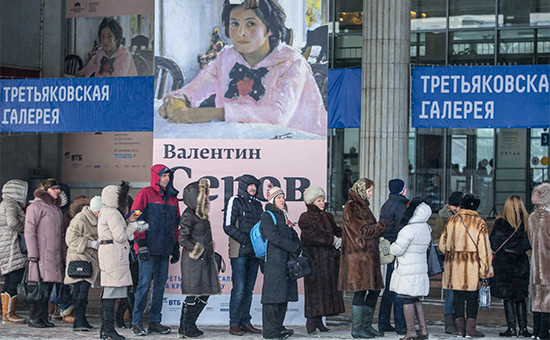 Visitors queue to the exhibition "Valentin Serov. The 150th anniversary of his birth, "at the entrance to the Tretyakov Gallery on Krymsky Val. January 23, 2016
Photo: Sergei Bobylev / TASS
«Exhibition Serov at the Tretyakov Gallery will be extended for another week," – Medina quotes agency "Interfax" .. He added that the 23 and 24 January the exhibition will be open until the last guest, and on the other days – to 21:00 MSK.
The director of the Tretyakov Gallery Zelfira Tregulova in turn added that this period – a week – the maximum, which can be prolonged exposure. She explained that before the experts visited all the exhibits of the museum.
According to the museum, in view of the customs legislation of all the exhibits from foreign museums must return overseas January 29. Now the gallery is in talks with other Russian museums to extend the exhibition and insurance policies at the exhibits.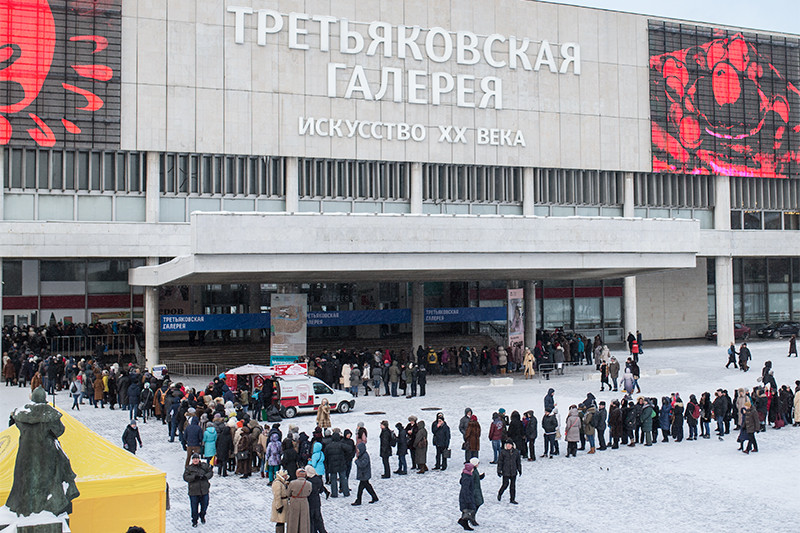 The visitors to the exhibition in the queue "Valentin Serov. The 150th anniversary of his birth, "at the entrance to the Tretyakov Gallery on Krymsky Val. January 23, 2016
Photo: Sergei Bobylev / TASS
The exhibition is timed to the 150th anniversary of the artist, it collected from various museums and private collections of more than 100 paintings and about 150 graphic works of Serov. It was planned that it will close on January 24. The exposition has caused such a stir that on 21 January the people stood for more than three hours in line at the entrance, broke open one of the doors. After that, the museum stopped selling tickets online. According to the press-secretary of the gallery Anna Kotlyar, since the opening of the exhibition was attended by about 400 thousand. Man.