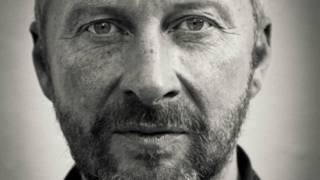 British musician Colin Virnkoumb, better known under the pseudonym Black thanks to the hit "Wonderful Life", has died at the university hospital of the city of Cork, two weeks after a car accident in which he was in Ireland 10 January.
He was diagnosed with cranial trauma, doctors placed him in an artificial coma, but to save Virnkoumba could not.
The musician passed away peacefully surrounded by his wife and their three children at the age of 53 It said in a statement issued by his family.
Colin Virnkoumb was born in Liverpool in 1962. In 1987, his song Sweetest Smile was in the top ten of the British charts.
"Wonderful Life" was his second hit, entering the top ten, not only in the homeland of the artist, but also in Switzerland, Germany, France, Austria, the Netherlands and Italy.
The self-titled album with the same name has sold more than 1.5 million copies and rose to third place in the charts.
The song since then continuously used in numerous films, commercials, her cover versions performed by many famous artists, including Tina Cousins ​​and Katie Melua.
Although they acquired notoriety Virnkoumb later said that the life of a pop star was not as he had imagined.
"I was upset by how few people in the music world called me respect. Maybe I just was not in that company – he said in an interview. – I never liked to gossip, do not know how to grow into useful links. The idea of ​​a special plant acquaintance with certain people has always been I hate ".
" It's been two years of continuous frustration: I have not had any fantastic sex, I'm not an addict, so I just dug myself a hole " – he recalled.
Despite the fact that for many Virnkoumb was the author of two hits, and then released under a pseudonym for his artistic career he has released under his real name 15 albums.
Last year, he returned to his nickname Black, when he organized kraudfandingovuyu campaign to raise funds for a new album. This record – Blind Faith – received favorable reviews from critics.
The last years of his life he spent in the south-west of Ireland, where an exhibition of his paintings, he published his own poems.
A musician will be buried in his native Liverpool. It is known that at the farewell ceremony will be attended by only close Virnkoumba.